"HOLY FATHER SAINT NECTARIOS PRAY UNTO GOD FOR US!"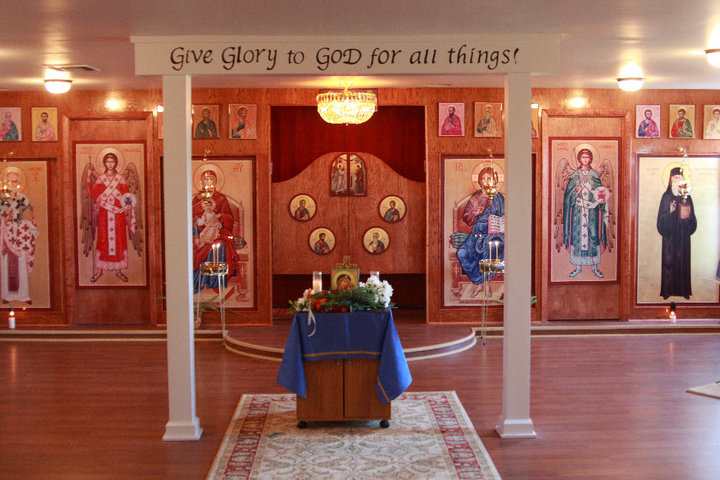 The Orthodox Church is evangelical, but not Protestant. It is orthodox, but not Jewish. It is catholic, but not Roman. It isn't non-denominational - it is pre-denominational. It has believed, taught, preserved, defended and died for the Faith of the Apostles since the Day of Pentecost 2000 years ago.
Welcome to Saint Nectarios Orthodox Church. We are a parish of the Orthodox Christian Faith which was established on the day of Holy Pentecost in the Year 33 AD. Our parish community is a member of the American Carpatho-Russian Orthodox Diocese of the U.S.A. whose presiding bishop is His Grace, Bishop Gregory of Nyssa. The American Carpatho-Russian Orthodox Diocese is an autonomous diocese under the spiritual protection of the Ecumenical Patriarchate of Constantinople of which His All-Holiness, Ecumenical Patriarch Bartholomew I is the Primate.
Through this web site, we are pleased to be able to introduce you to the worship and fellowship as it is expressed in the life of our Parish. If you are a new member of our parish, or are considering membership, these web pages will acquaint you with what our parish offers. Learn More ...
Helpful Things To Know For Your First Visit
What is Orthodox Christianity All About?
---
Parish News
Saturday, November 26, 2016
One of the most popular and venerated Saints among the Orthodox, especially the Carpatho-Rus, is St. Nicholas the wonderworker, Archbishop of Myra in Lycia, in Asia Minor, who died in the middle of the fourth century.

His Feastday is observed on December 6 and on that day we will be celebrating the Feast with a Divine Liturgy at 9:30 am. However, on Sunday December 4 there plans for a St. Nicholas party for the children (and adults) after the Divine Liturgy. Rumor has it that St. Nicholas may be there to help us celebrate.

Click on the title to get the full story.
Diocesan News
Parish Spotlight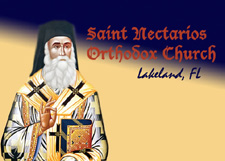 ---
Worship Schedule

Matins: Sundays 8:30 am

Liturgy: Sundays and Feast Days 9:30 am

Pre-Nativity Service: Wednesdays 6:00 pm

Vespers: Saturdays 5:00 pm

Other Services:
As Scheduled. Consult Church Bulletin & Online Calendar below

Confession: Before/After Services or by appointment
---
Calendar
Conception of the Theotokos – Divine Liturgy
Dec 9 9:30 am
Divine Liturgy
Dec 11 9:30 am
Pre-Nativity Service
Dec 14 6 pm
Divine Liturgy
Dec 18 9:30 am
Pre-Nativity Service
Dec 21 6 pm
Royal Hours
Dec 23 9:30 am
Online Chapel
Social Media

---
Latest Photos
---
Featured Video

Most Recent Divine Liturgy From Christ The Saviour Orthodox Cathedral of Johnstown, PA