"HOLY FATHER SAINT NECTARIOS PRAY UNTO GOD FOR US!"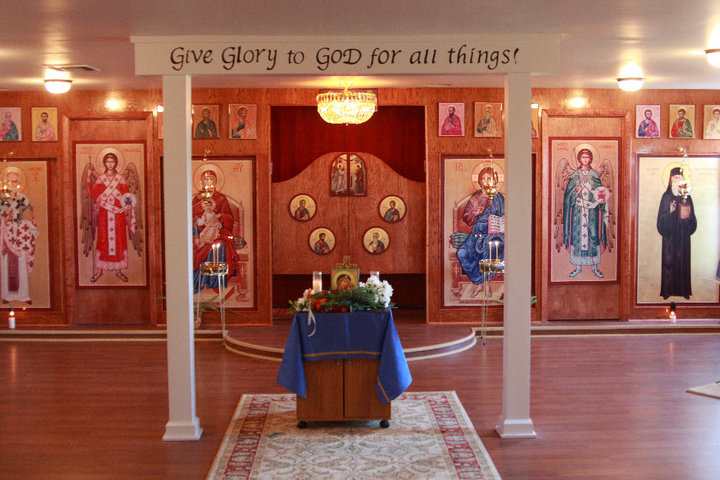 The Orthodox Church is evangelical, but not Protestant. It is orthodox, but not Jewish. It is catholic, but not Roman. It isn't non-denominational - it is pre-denominational. It has believed, taught, preserved, defended and died for the Faith of the Apostles since the Day of Pentecost 2000 years ago.
Welcome to Saint Nectarios Orthodox Church. We are a parish of the Orthodox Christian Faith which was established on the day of Holy Pentecost in the Year 33 AD. Our parish community is a member of the American Carpatho-Russian Orthodox Diocese of the U.S.A. whose presiding bishop is His Grace, Bishop Gregory of Nyssa. The American Carpatho-Russian Orthodox Diocese is an autonomous diocese under the spiritual protection of the Ecumenical Patriarchate of Constantinople of which His All-Holiness, Ecumenical Patriarch Bartholomew I is the Primate.
Through this web site, we are pleased to be able to introduce you to the worship and fellowship as it is expressed in the life of our Parish. If you are a new member of our parish, or are considering membership, these web pages will acquaint you with what our parish offers. Learn More ...
Helpful Things To Know For Your First Visit
What is Orthodox Christianity All About?
---
Parish News
Friday, August 26, 2016
Sunday School will begin on September 18. After the Homily, there will be a special blessing for all the children and their teachers. After receiving the Holy Mysteries, they will go to their classes to meet their teacher and be introduced to the lesson. We thank those who, as good stewards, are giving of their time and talent to teach our children this year. Also there will be a parish picnic to celebrate the beginning of the School Year. All are invited. Parents – be sure that your children have swim suits to wear after church - there will be a lot of fun activities for the kids.
Diocesan News
Parish Spotlight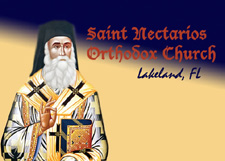 ---
Worship Schedule

Matins: Sundays 8:30 am

Liturgy: Sundays and Feast Days 9:30 am

Moleben: Wednesdays 6:00 pm

Vespers: Saturdays 5:00 pm

Other Services:
As Scheduled. Consult Church Bulletin

Confession: Before/After Services or by appointment
---
Calendar
Vigil for the Feast of the Protection of the Thetokos
Sep 30 6 pm
Feast of the Protection of the Mother of God
Oct 1
Divine Liturgy
Oct 1 9:30 am
Divine Liturgy
Oct 2 9:30 am
Divine Liturgy
Oct 9 9:30 am
Online Chapel
Social Media

---
Latest Photos
---
Featured Video

Most Recent Divine Liturgy From Christ The Saviour Orthodox Cathedral of Johnstown, PA